DRAPER — A Riverton man was arrested Wednesday night after police allege he drove off with a heavy-duty circular saw that had fallen out of a Unified firetruck.
However, the man arrested said it's all a misunderstanding.
Draper Police Deputy Chief John Eining said Kent Spencer Dean, 47, was arrested on suspicion of theft or lost, mislaid or mistakenly delivered property, a third-degree felony.
Dean said he picked up the saw because he believed it was a traffic hazard lying in the street and intended on returning the saw at his earliest convenience.
The incident began around 5:40 p.m. Wednesday when a Unified Fire Authority crew left a station located at 780 E. 12300 South to respond to a non-emergency situation, according to Eining. He said a hatch on the truck was not secured and a Stihl cut-off saw — one used by the department to cut people out of wreckage and other life-saving operations — fell out of a compartment of the truck.
Passing motorists noticed the saw falling out of the vehicle and flagged down the firetruck to alert the firefighters that the saw had fallen out of their truck.
"The people in the area are honking their horns, which alerts the fire crew — they hear all of this and they said, 'everybody's honking their horn at us, something must be wrong,'" Eining said.
Eining said the captain got out of the truck and noticed the compartment door open before noticing the saw, which was marked with a UFA serial number, sitting in the middle of the roadway. At that time, the captain told police that a motorist driving a black Honda Accord pulled up to the saw, got out of the vehicle and put the saw in the trunk of his car before driving past the fire captain who was trying to get the man's attention while on a sidewalk.
Dean, however, said he saw the object in the road and was in a hurry to his daughter's choir performance that he wound up late to.
"(I was) simply driving down the hill coming up to the traffic, coming to a stop and looked over to oncoming traffic and noticed in the middle of the road a big metal block," Dean said. "I just saw a big monster piece of equipment in the middle of the road in for sure 5 o'clock traffic and it would have caused an accident. … I was trying to do the right thing."
Another driver who happened to witness the man pick up the saw was able to provide officers with a license plate number that police used to track down Dean, Eining said.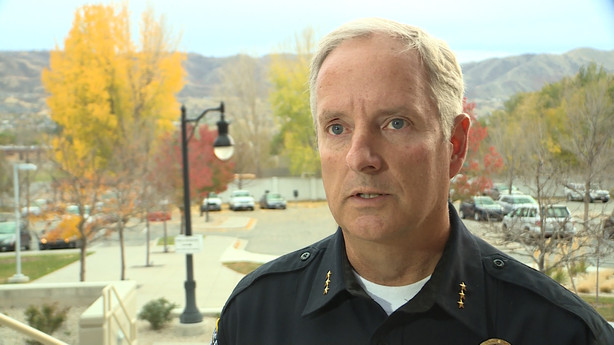 Eining said police called Dean about an hour after the saw was taken and Dean told police he intended on bringing the saw to police the following day.
Dean said he explained his story in the phone call and told police he went to his daughter's choir performance and now was in Ogden to see a movie and would return the saw to UFA after he returned from Ogden.
"I told them my story and they said 'OK' and I said, 'Do you want me to call you when I get done with the movie and have you guys tell me what to do, take it somewhere, do something with it?' They said 'Yeah that would be fine,'" Dean said. "I said 'I'm driving up to Ogden right now. If you'd like, I can drop it off after the movie when I get home.' They said that'd be fine."
Eining said that the man told officers he was in the Ogden area and wouldn't be able to return the saw until about 9 p.m., but police were unable to contact him at that time and visited his home, where he wasn't there. Dean said he thought the movie would get out at 9 p.m. and called the UFA captain at 10 p.m. to inform him he was heading back from Ogden.
Then at about 10:50 p.m. the man showed up to the fire department to return the saw, where he was taken into custody by police, Eining said. The saw was worth at least $1,500, he added.
Dean said he was booked into jail and stayed there until 4 a.m. He said he has never been arrested before and was unsure why police arrested him when he said he was planning on returning the saw.
"I was just in a rush to my daughter's choir performance, so I was just trying to do the right thing," Dean said. "The fact that I got put in jail for a felony was not right."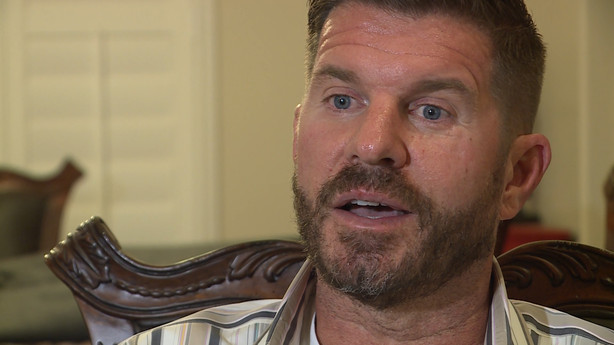 He said officials from UFA called him Thursday.
"They basically said, 'we're embarrassed that this happened' — they were on my side 100 percent," Dean said.
Eining, though, said Dean had multiple opportunities to return the saw from the beginning before it was eventually returned.
"It's a unique thing," Eining said. "I think it's going to be his position that he was planning on returning the saw. The issues that we have with that is that he had every opportunity at the time that (the saw) fell out onto the road. … He had every opportunity to stop and do the right thing."
credit ksl